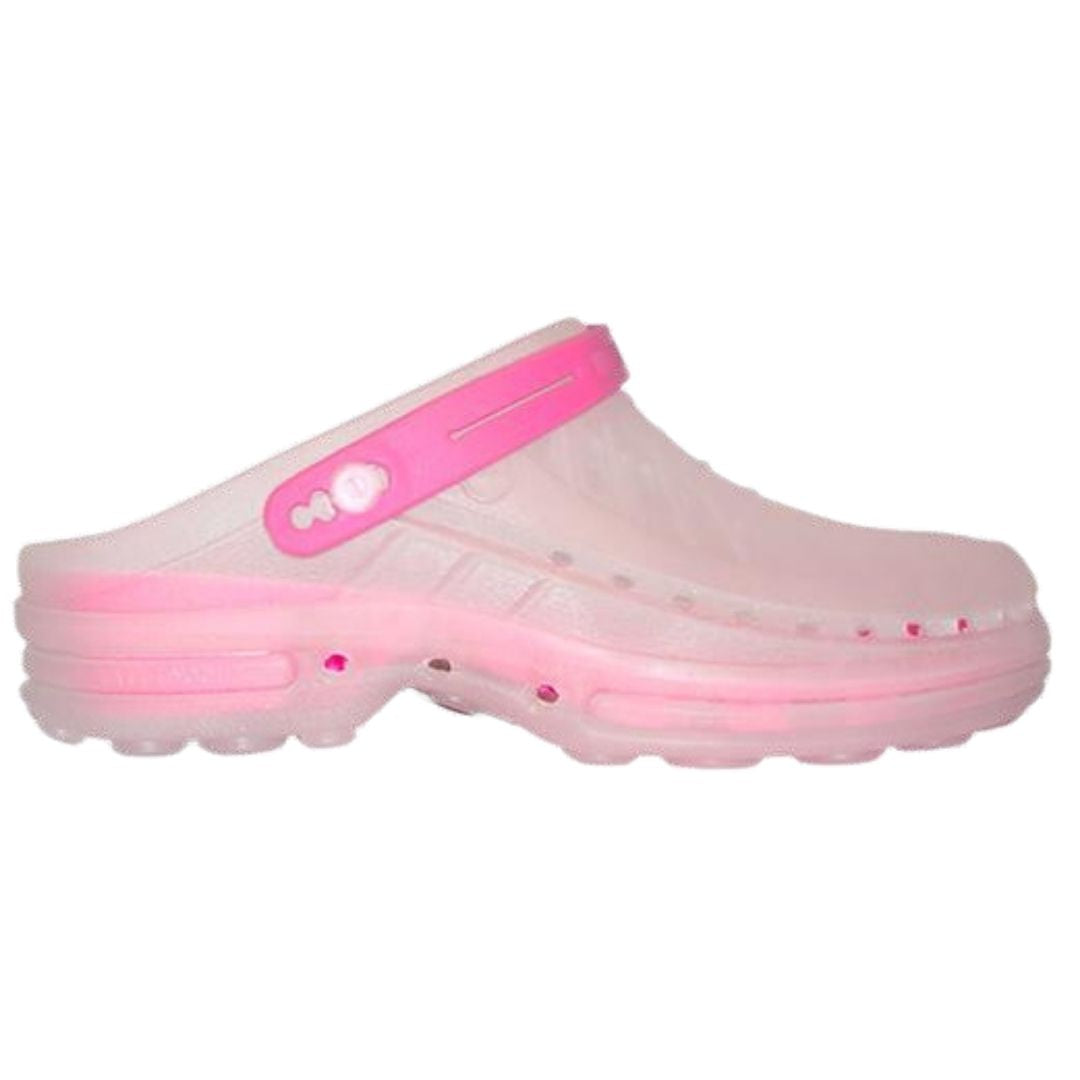 CLEARANCE -Wock Clog Transparent Pink
£5.00
*CLEARANCE - heavily discounted price down from £42.99*  Please allow 5 days for delivery.
Unisex footwear suitable for both work and leisure activities combining technical and therapeutic features such as: impact absorption, leg muscular relaxation, temperature and moisture control, anatomic insole and reduction of static energy.
The material used for Wock Clog and Wock Clog Transparent is called Styrene Ethylene Butadiene Styrene Copolymer Block (SEBS). SEBS material provides odour resistance, inhibits bacterial and fungal growth and is non-toxic.
Special Features:
Breathable
Anti-static
Machine washable at 50 degrees
Anti-slip
Shock Absorption
Removable Insole
Upper Protection to prevent against liquid spillages