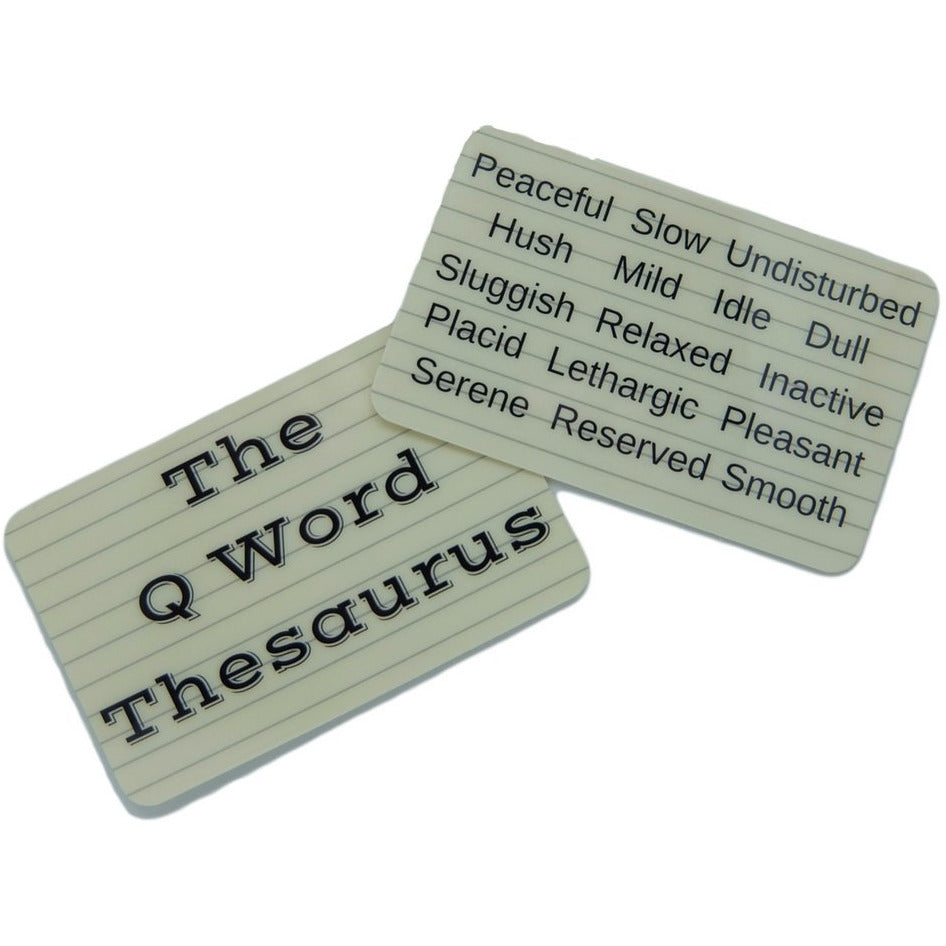 CLEARANCE Q Word Thesaurus Pocket Card
£0.49 £3.99
There's always one person in the nurses team who uses the dreaded 'Q word', they single-handedly make sure you're all rushed off your feet by uttering the one word that means you can wave goodbye to a cup of tea or your breaks.
"Oh it's q...t today", they say, and bang the doors open as the patients come flooding in.
If only you had a solution, eh?
Well, help is at hand with the tunic pocket size Q word Thesaurus.
Simply hand a guide to your colleague and they can choose from 19 words pre-selected and ready to be read out loud, thereby avoiding the Q Word and keeping your shift manageable also letting you get a well-earned cuppa.